Dear partners,
the subject "Corona" occupies all of us. We very much hope, you are against all odds well and in good health.
Of course, we have taken measures within the Rühl Group to protect you and us. Protective clothing and disinfectants are just as self-evident for us as keeping the required minimum distance. All along the supply chain our employees work in different groups and shifts – thus we can reduce the risk of infection and maintain our delivery capability.
Only recently the occurrence of infection throughout Europe allows reciprocal visits. We are looking forward to seeing you again! Here you can download our "Hygiene instructions for visitors (29.09.2020)".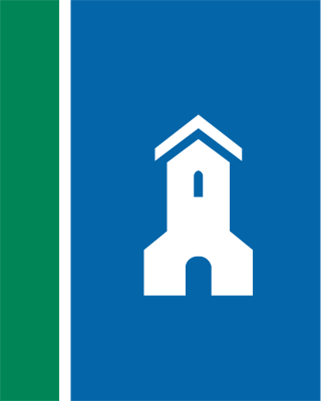 Krauss Maffei opens new plant
... with puroclear!
Jiaxing, China
18. June 2020
On June, 18th 2020, Krauss-Maffei opened its new plant in Jiaxing with a grand Open House Event. The opening was originally planned for the beginning of February, but had to be postponed due to the coronavirus pandemic. Despite these adversities 600 customers and partners came to the opening ceremony of the new Chinese plant. During an exhibition, they were shown different machine types and numerous applications. Parallel to the exhibition, the innovation and development forum "Pioneering Plastics" took place, where new technologies and trends of the industrial sector were introduced.
Among others techniques, the Color Form Technique was presented. During the live production presentation, component parts were produced with our material puroclear® around the clock. Our Chinese colleagues Mrs. Zhang and Mr. Sun were on site and gave advice and assistance to the interested guests. With these components you can excellently see the various possibilities of surface finishing – transparent, deep black, high glossy, grained or structured.
The location Jiaxing will become another comprehensive functional headquarter outside of Germany within the Krauss Maffei Group. We are very proud to be a partner right from the start.
(Image source: KraussMaffei)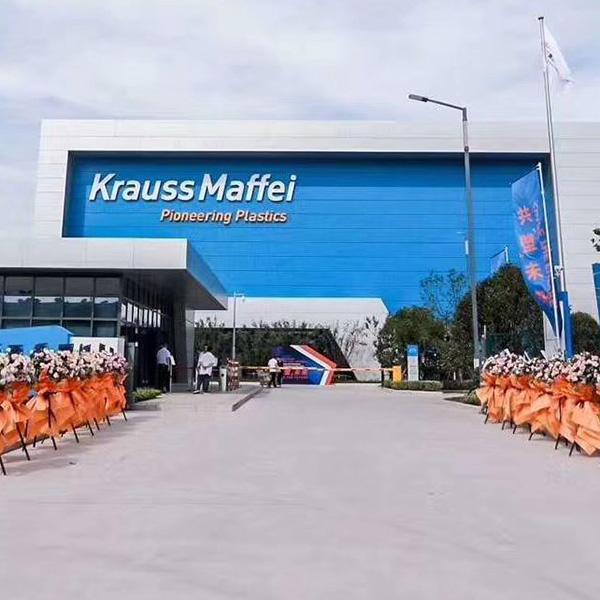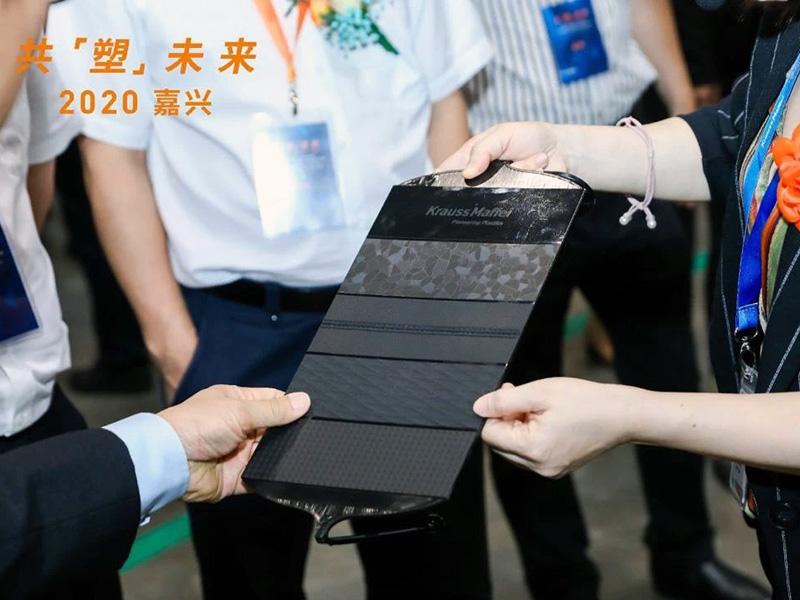 Regional and sustainable!
At the beginning of 2019 we took over a personal sponsorship for a bee colony of the beekeeper Schiesser in Grävenwiesbach /Taunus. Hereby we do not only support this regional beekeeper, but also the new zero waste shop , which is run by the beekeepers in Friedrichsdorf, close to our company location.
The story of the beekeeper started 40 years ago, when Heinz Schiesser started extra-professionally to keep some bee colonies in the Taunus. Today the beekeeper holds more than 150 bee colonies and thus belongs to the few professional beekeepers in Germany. The bees gather nectar among others in the nature reserve Hochtaunus and surrounding botanically diversified and primal areas.
The honey of "our" PUROMER bee colony, which we harvested at the end of the season 2019, gained a lot of enthusiasm, so without further ado we decided to repeat this cherished project in 2020. At present, our new "employees" are still diligently flying out and are despite Corona working unalteredly, but before long, we will be able to harvest and enjoy the new honey…